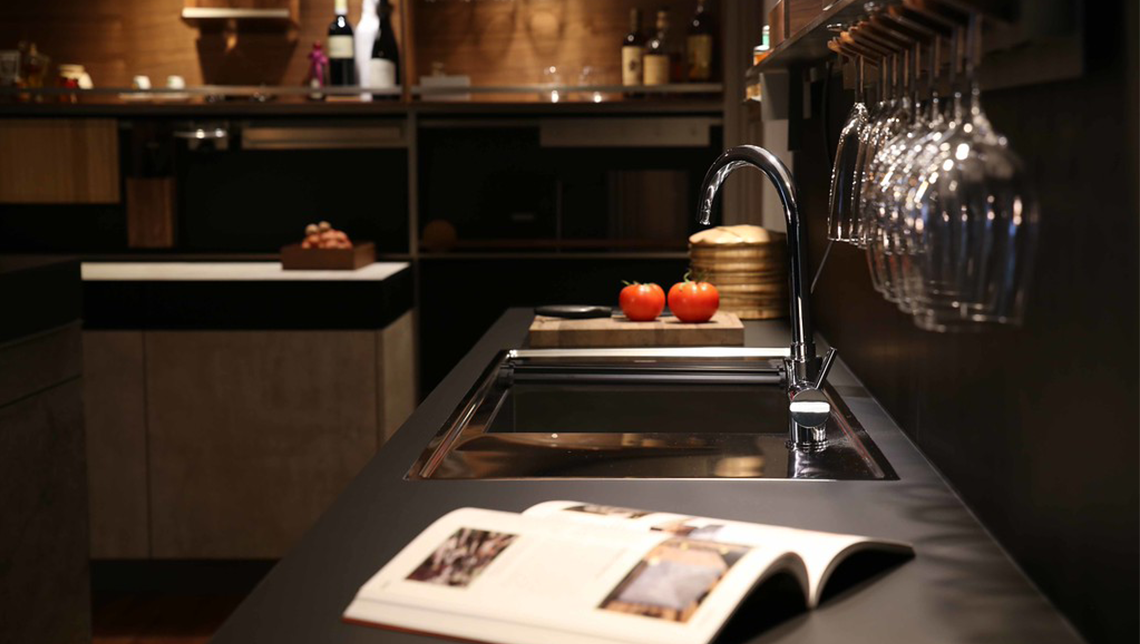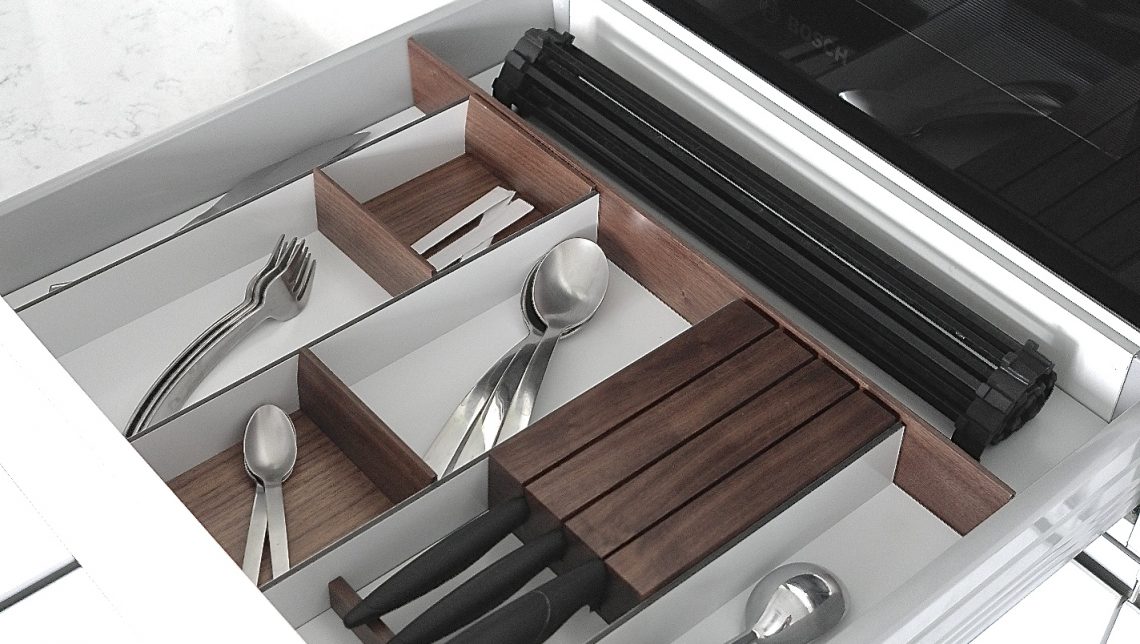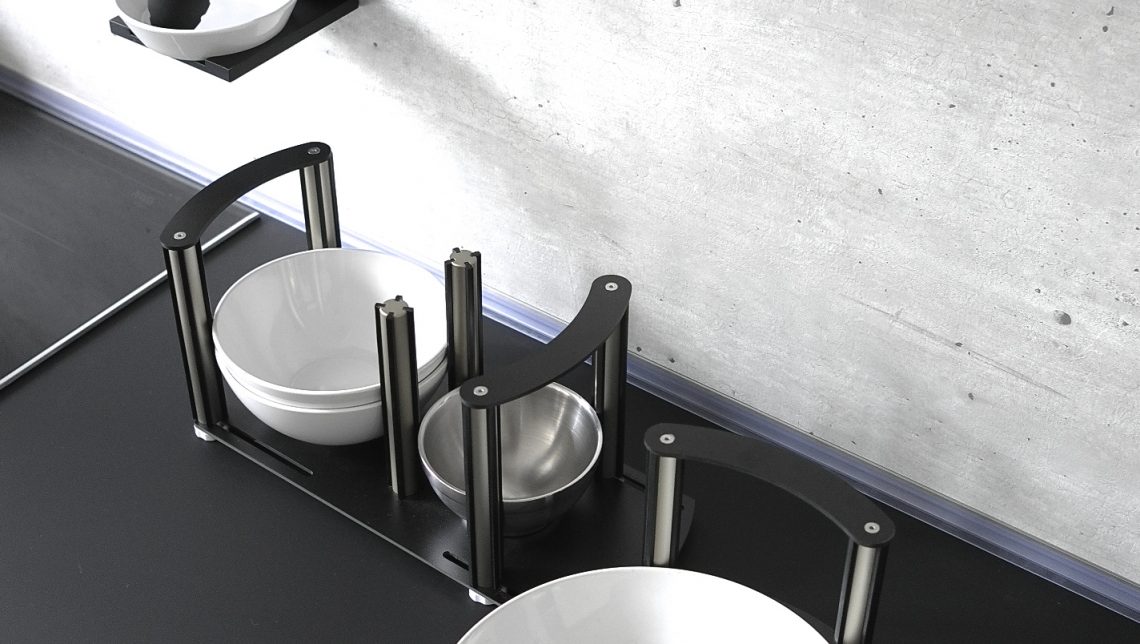 A3 is about symmetry. It refers to a sense of harmony, beautiful proportions & balance. Emphasising on see-through wall hanging display cabinets and multi layers of 'open box' midway shelving designs.
Feature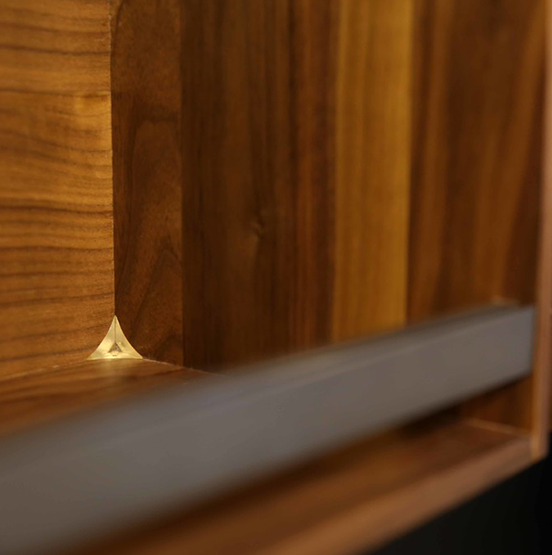 Midway 'open box' shelves in a combination of aluminium and solid timber frames. Equipped with functional kitchen accessories integrated into the midway splash back allows the user to store and make food preparation most efficiently.
Corner cove plugs for easy cleaning/maintenance of the shelves is one of many careful detail of A3.
Materials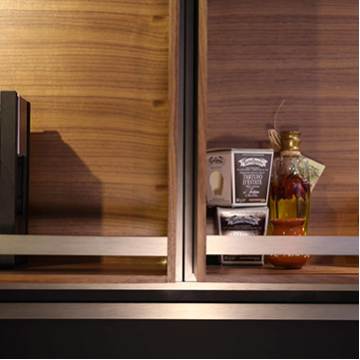 Aluminium + Solid Wood 'open box' shelves
The first layer of 'open boxes' projects 80mm from wall and comes in brushed anodised stainless steel optic aluminium.
The second layer has the option of both aluminium and solid wood 'open boxes' with a strong accent back panel in natural wood veneer or a splash of solid colours in glass or FENIX NTM.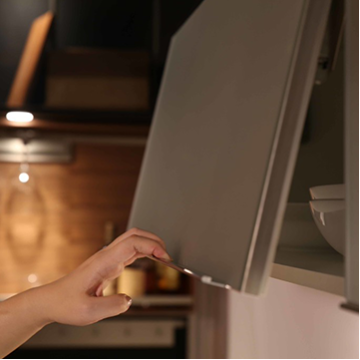 Aluminium Frame Glass Door
Aluminium door frame colours in anodised SSO or epoxy coated matt black pairing with glass and acrylic frontals in many colours and effects.
Shown here is a matt silver effect door frontal.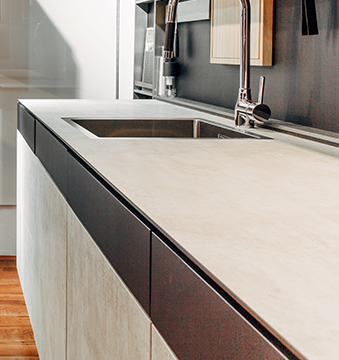 FENIX NTM Worktop
Super thin (visually 5mm thick) front edge worktop creating the lightness while fundamentally robust.