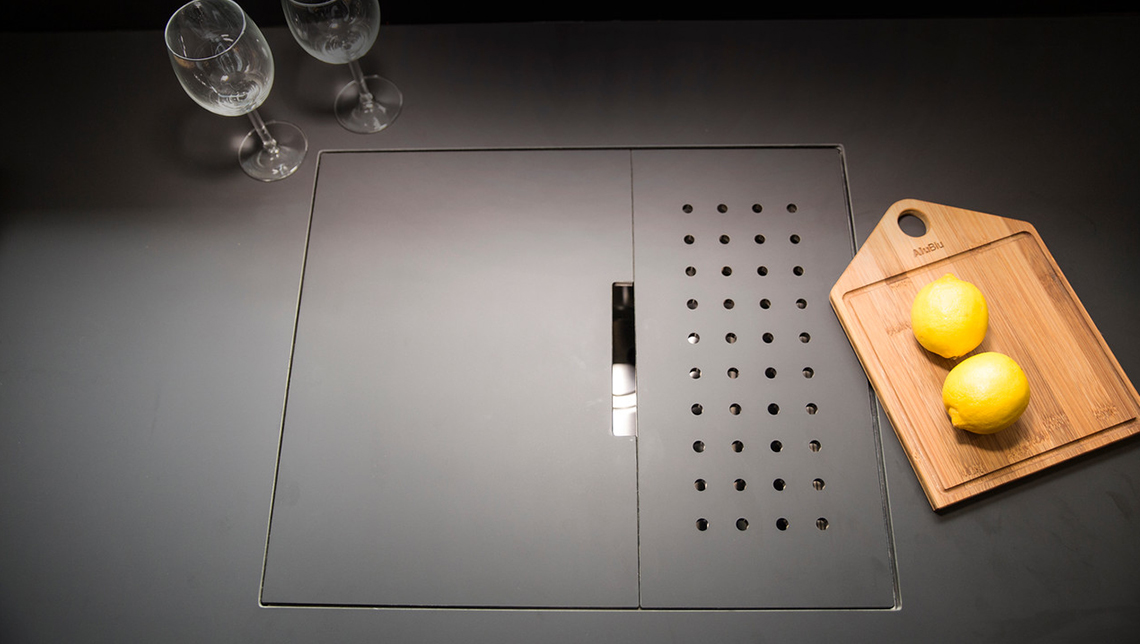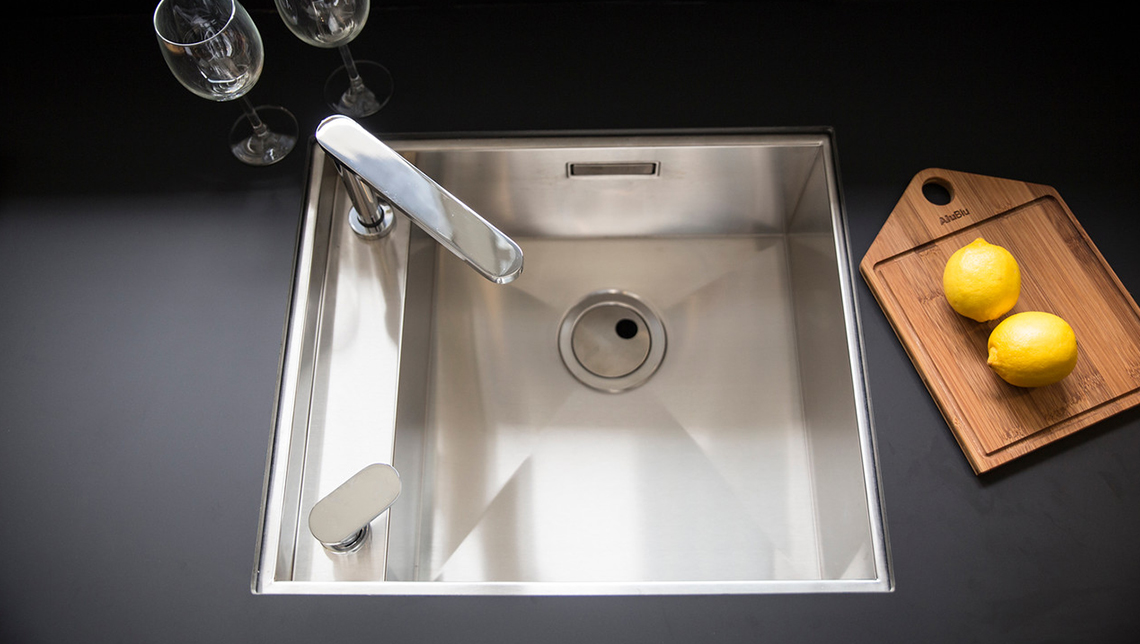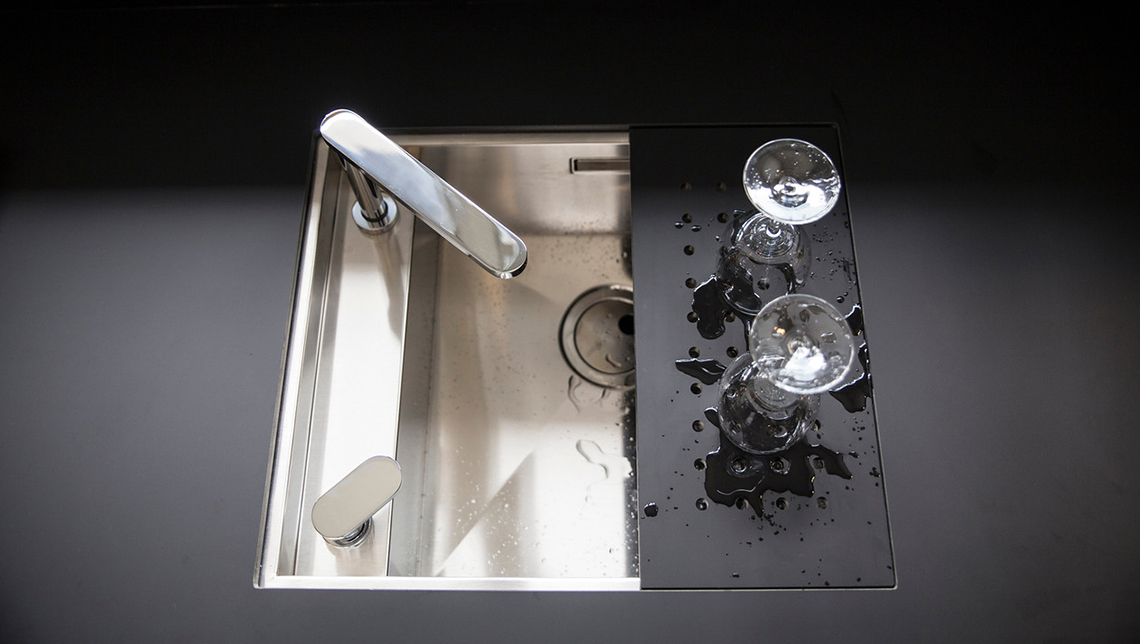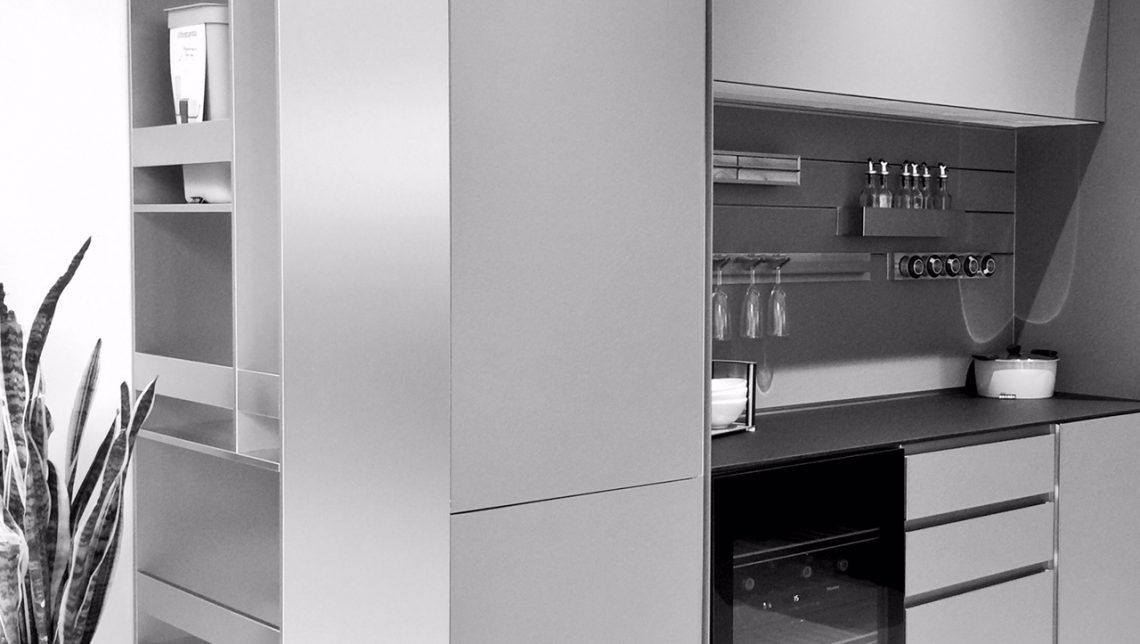 Linearity is commonly referred to a mathematical relationship which is graphically represented as a straight line. The A1 kitchen follows this rule in its design & modularity, highlighted with the usage of tactile finishes.
Feature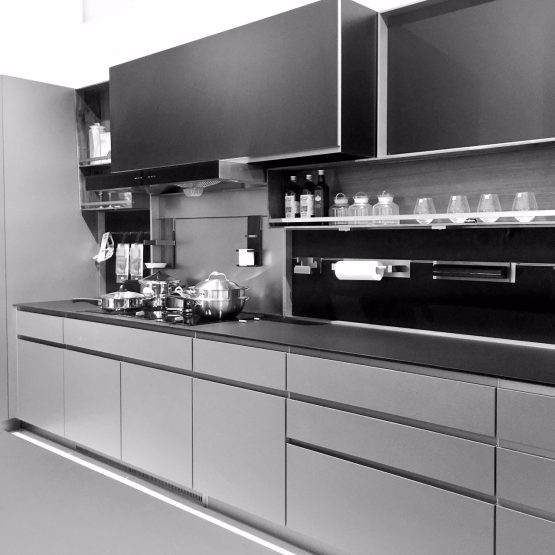 A1 emphasises on the linearity of the design and the challenging task in achieving a water resistant, hard wearing door fronts and worktops. be in the exact tactile finish. The Island is strikingly design as a 'block' with worktop, door front, side and back panels all in the exact same finish - trimmed with an aluminium perimeter gallery rail for practical hanging of utensils.
Materials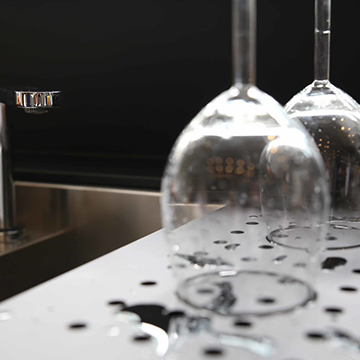 Fenix NTM
Fenix NTM super matt kitchen worktops has a soft touch no-fingerprint surface with thermal healing capabilities against micro scratches thanks to the latest nano technology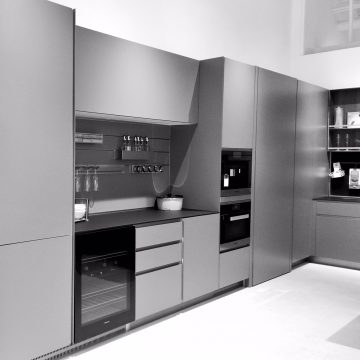 Thin Compact Laminate Aluminium Frame Door
Hard wearing waterproof doors in a leather embossed finish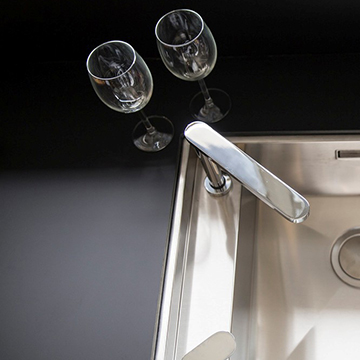 RODi Stainless Steel
The kitchen sink with its constant water & food contact requires stringent hygiene and easy-to-clean properties. Stainless steel in grade 18/10 meets both the safety & aesthetic requirements.