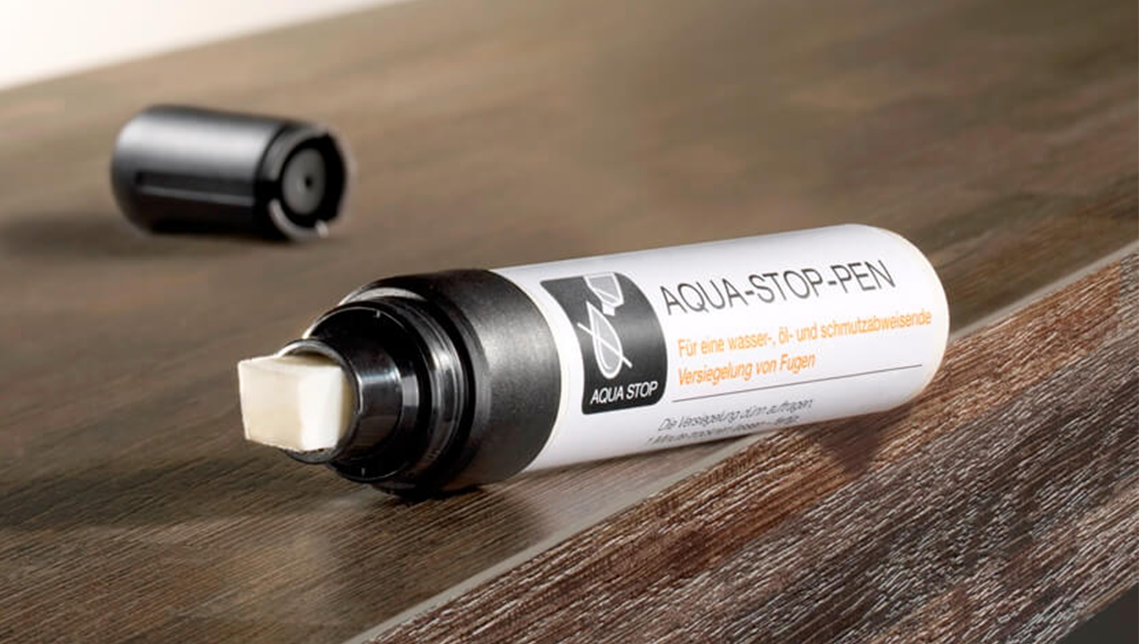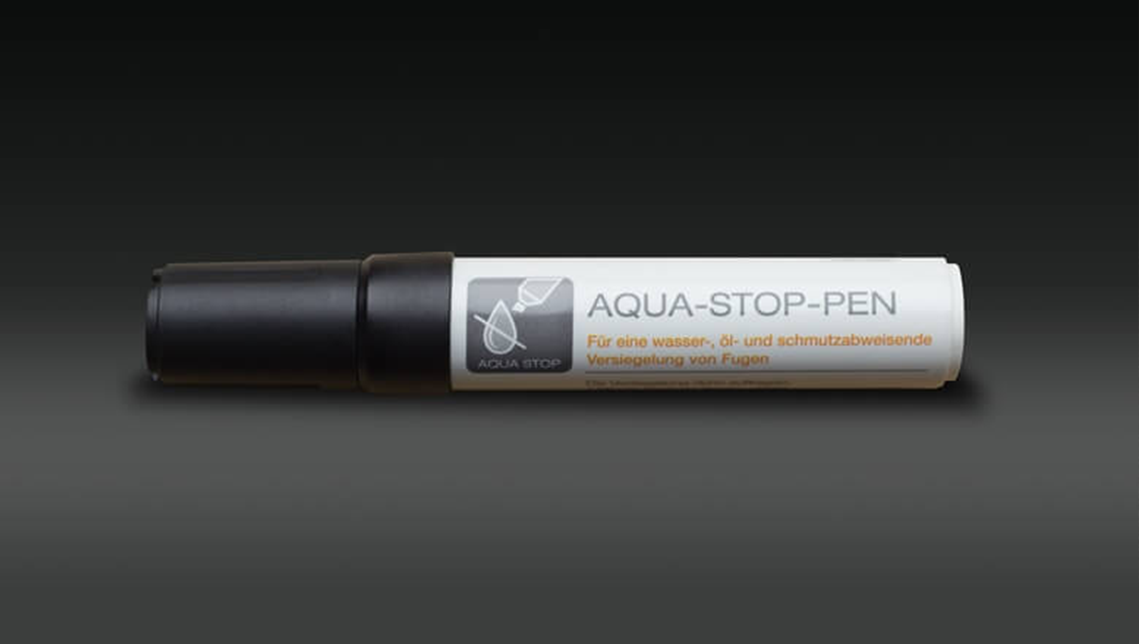 Moisture & dirt are a thing of the past.
Doellken is constantly developing innovative system solutions. The Doellken Aqua Stop Pen is a seamless addition.
With the Aqua Stop Pen, furniture joints are waterproof, steam-resistant & dirt-repellent.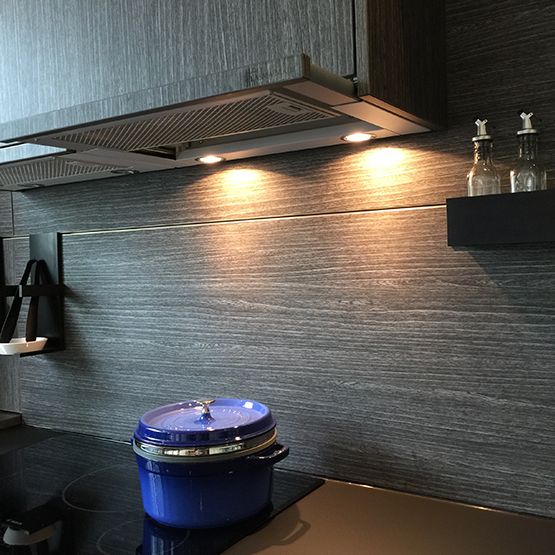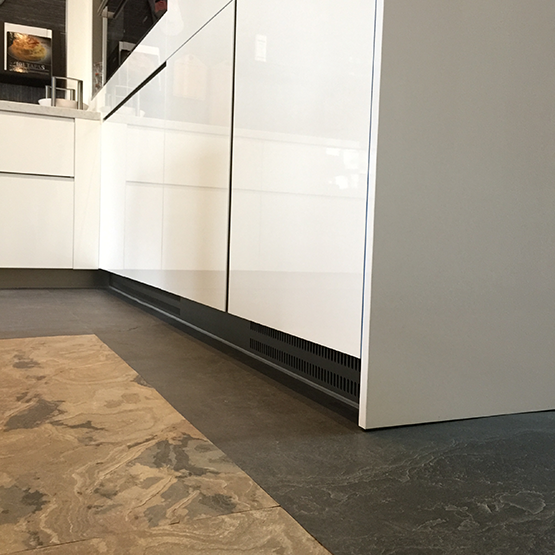 Advantage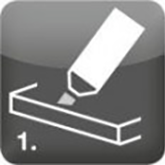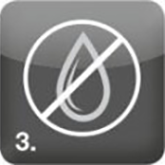 ORIGIN OF Doellken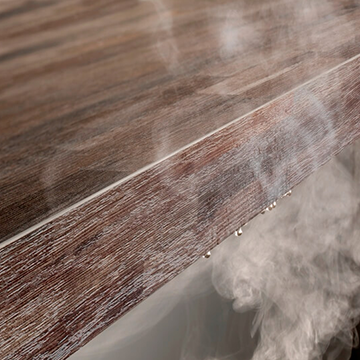 Steam-resistant
Fine water vapour can cause adhesive joints to swell - board joints in particular provide the largest area for water to penetrate. But not anymore because Doellken Aqua Stop Pen also provides enhanced protection against moisture penetration.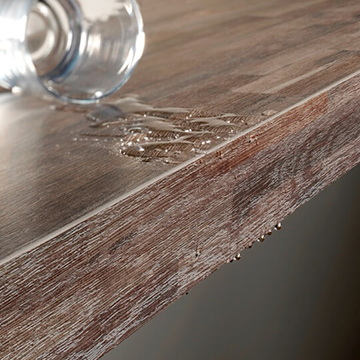 Water-proof
Water and moisture such as in the kitchen and bathroom can no longer damage your wood-composite board thanks to Doellken Aqua Stop Pen which sealed the joints quickly and, above all, reliably. Just apply a thin layer, leave to dry for one minute and the joint is watertight.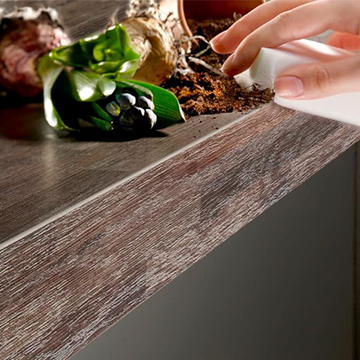 Dirt-repellent
No dirt can get into the joint thanks to the tight seal. The treated surface is therefore easy to clean and aesthetically appealing.