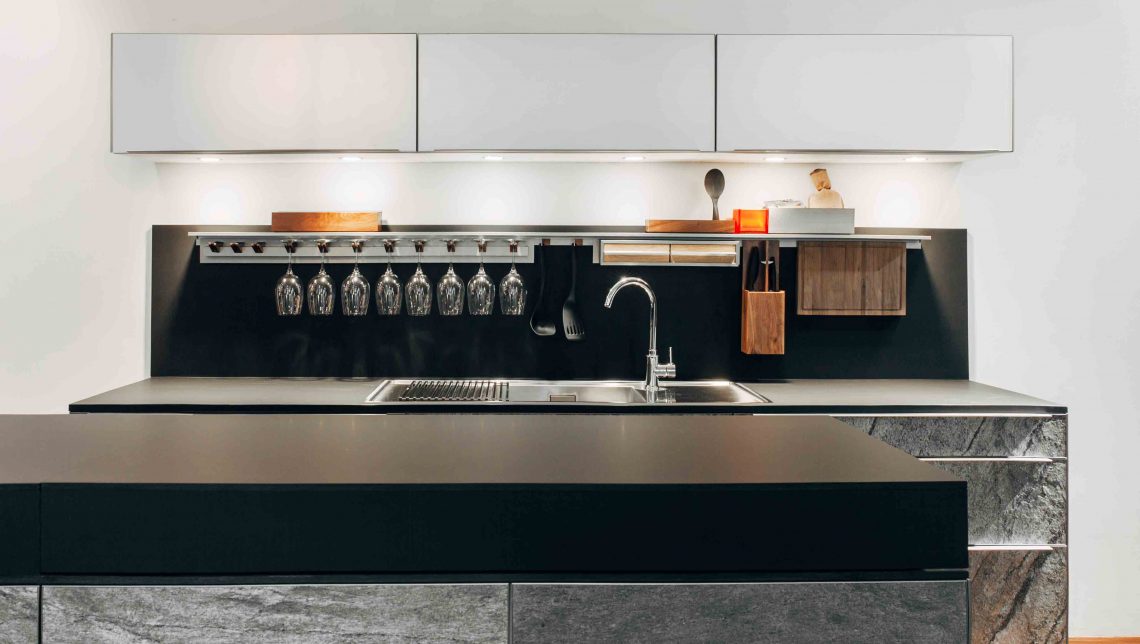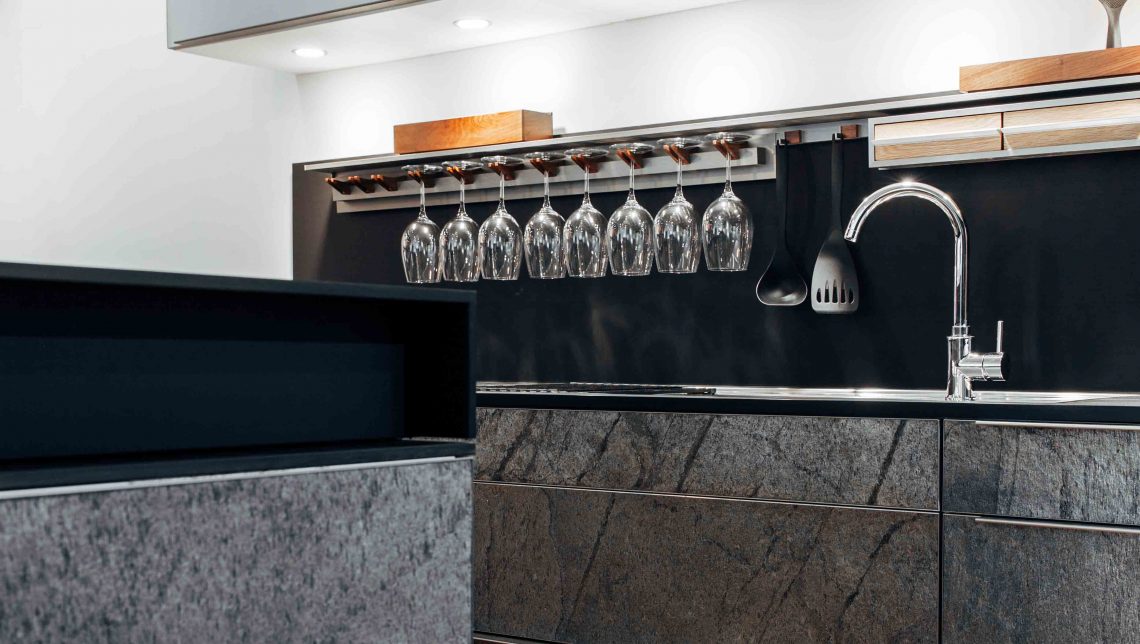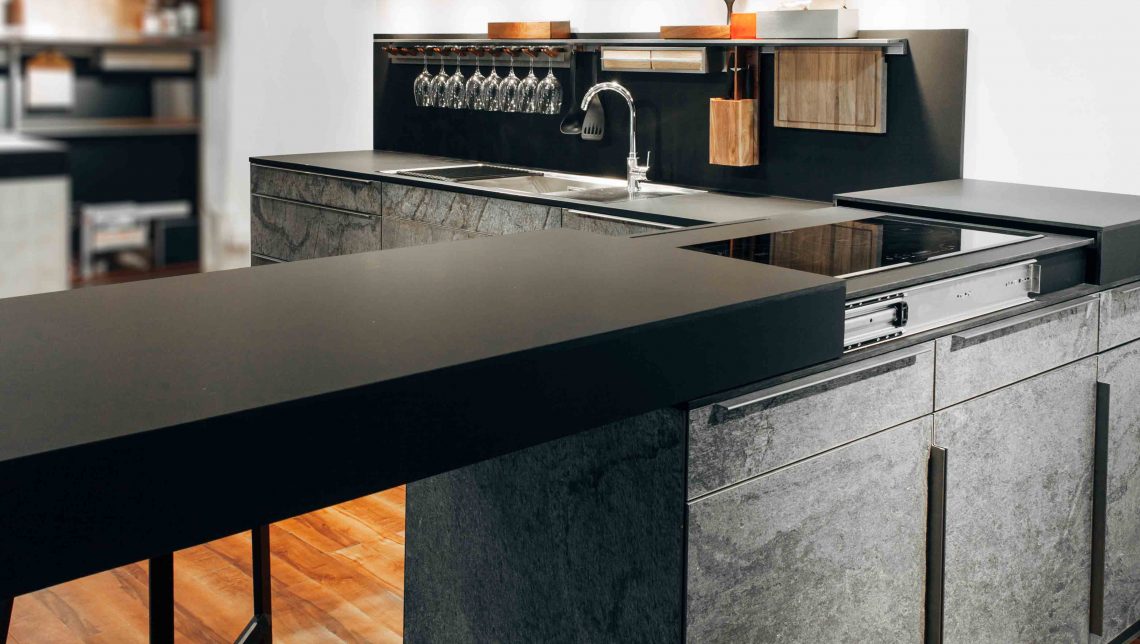 Fabricated from the finest natural stone, the A2 kitchen draws its charm from the natural characteristics of mother nature. Scratches, pits, textural irregularities, pattern and colour variations are all the traces of a history that we do not seek to conceal. In combination with authentic brushed anodised aluminium trims and components, we allow them to merge and make each kitchen resolutely unique.
Feature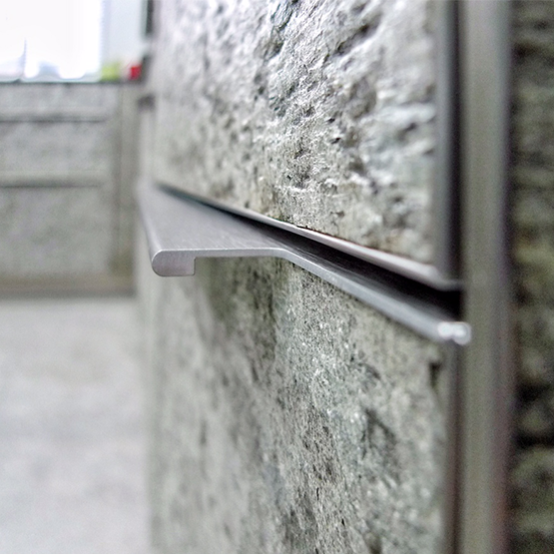 The innovative peeling technique of stone allows the birth of stone veneer. Allowing stone to be paper thin and lightweight, laminated onto wood based panels for industrialised furniture manufacturing.
AluBlu has designed and crafted kitchen doors integrating stone veneer with aluminium trims and components, which also opens up the possibility to match the room doors and walls in the same design.
Materials
SLATE LITE
Slate Lite is behind the invention and continuous improvement in natural stone veneer technology.
The Argento Slate is being selected in this kitchen amongst many other choices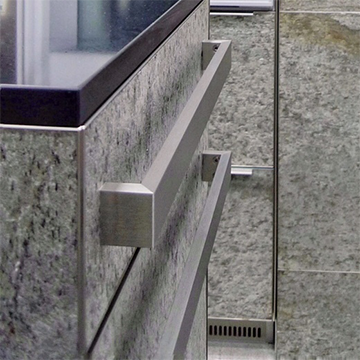 AluBlu Aluminium Components
Authentic trims and components have been specially developed to create the A2 range of natural stone veneer doors.
They are finished in anodised stainless steel optic (SSO)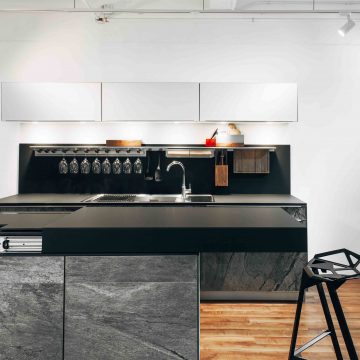 Satin Silver Doors
The satin silver finish doors are achieved by an acid etching on mirror, a subtle contrasting effect with the natural stone door finishes in the base cabinets