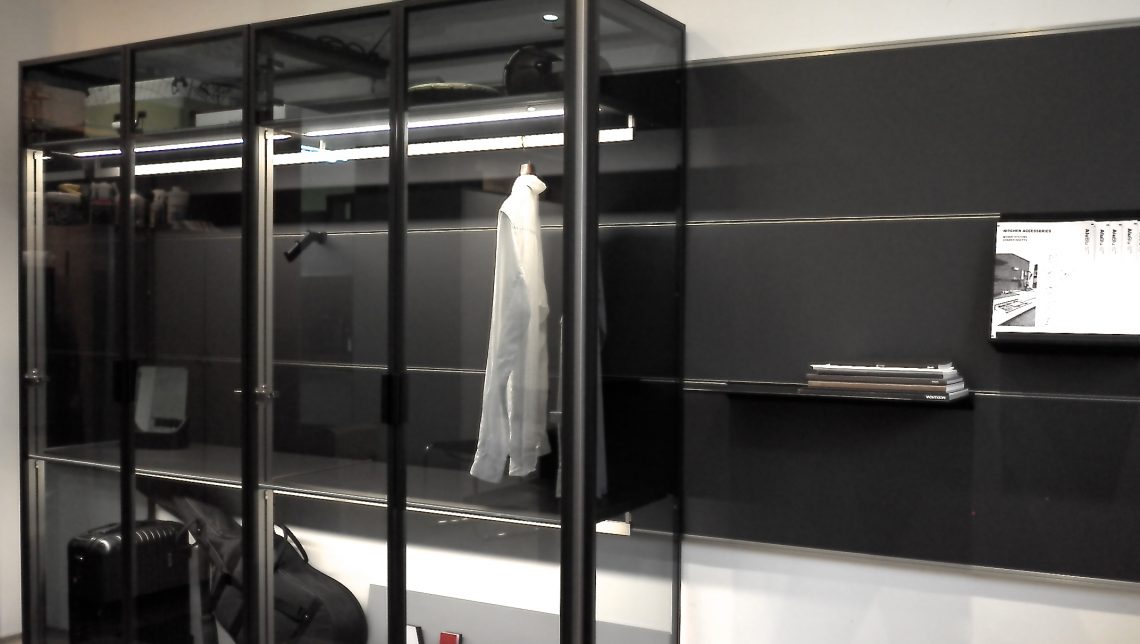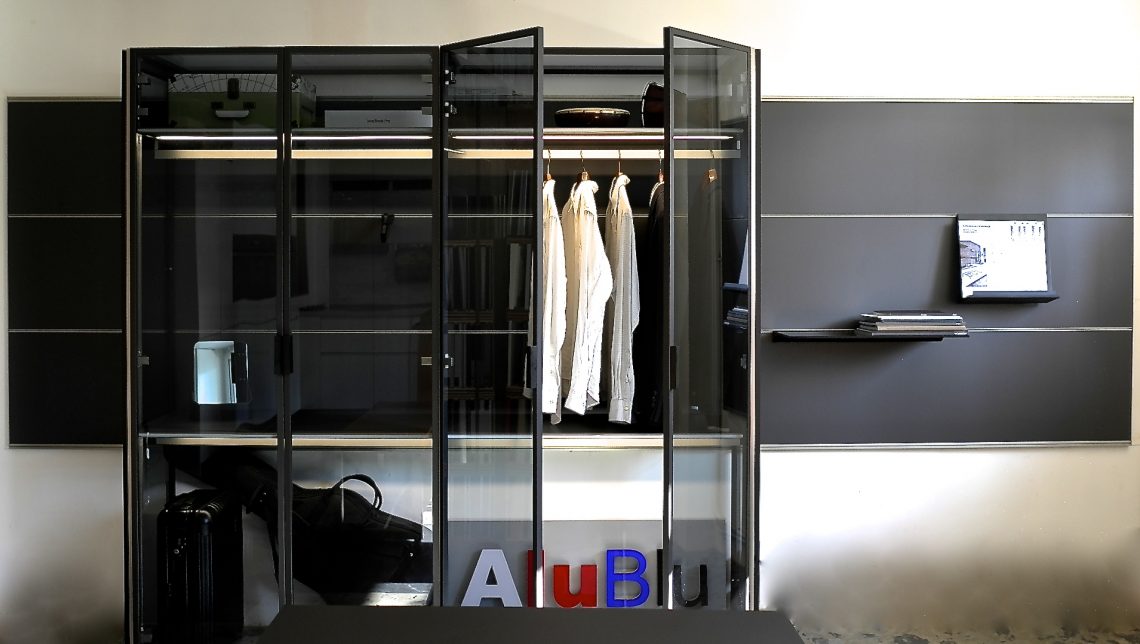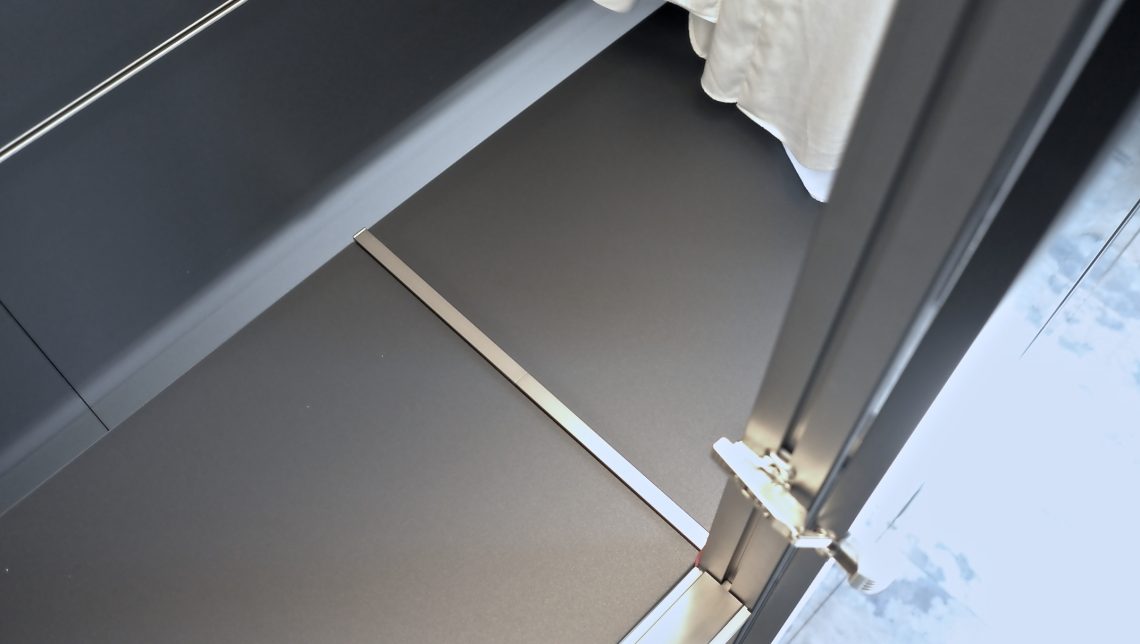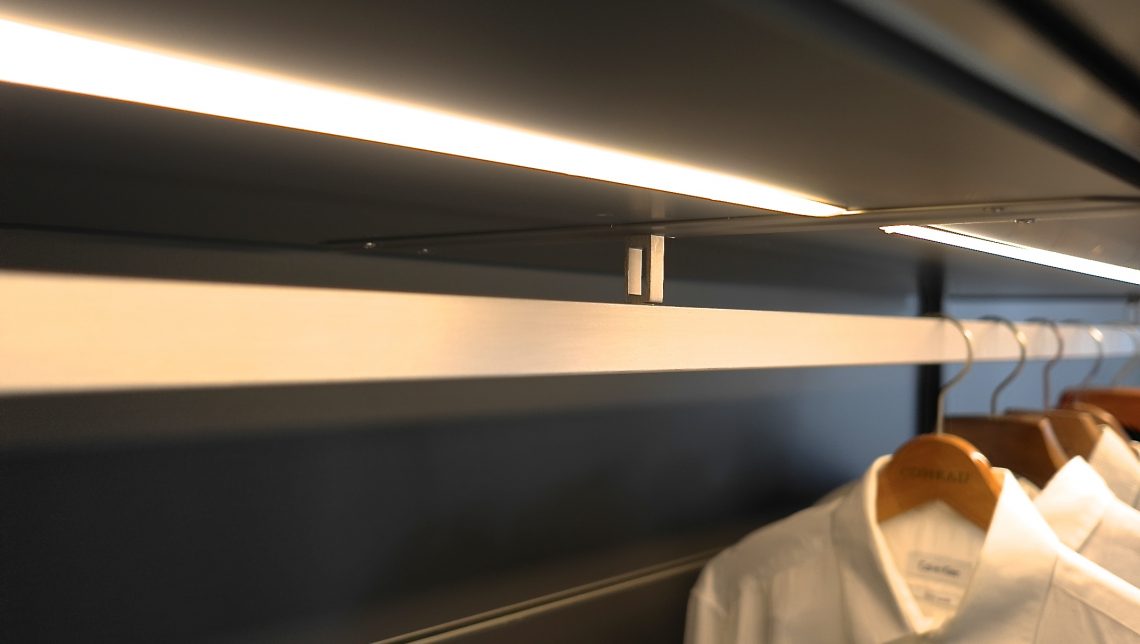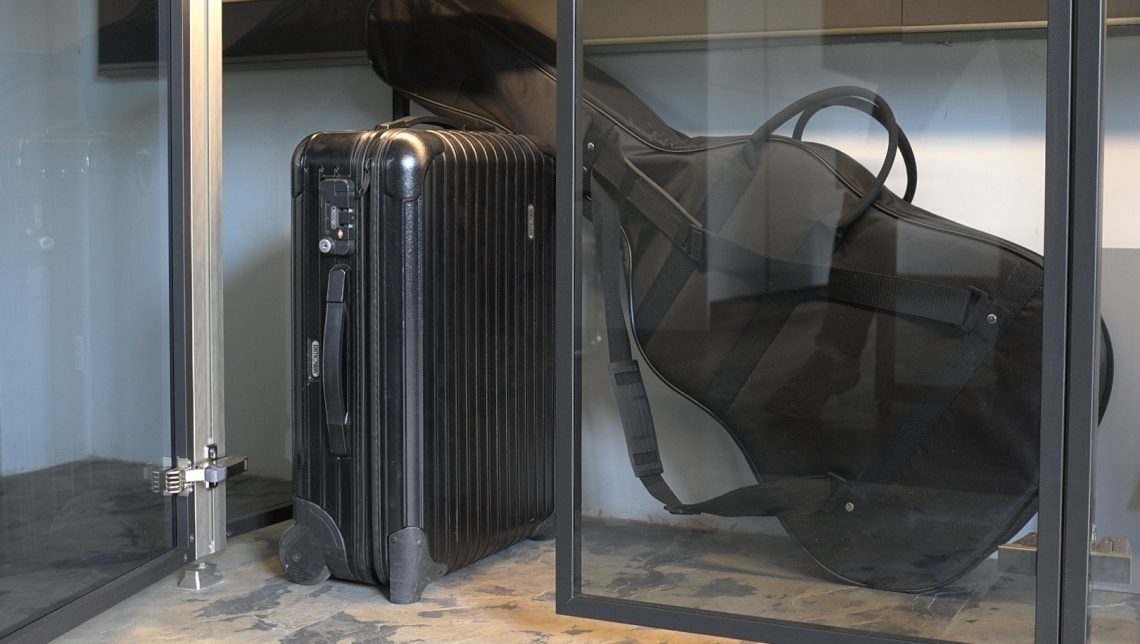 The CLOSED wardrobe system with swing doors for wall and free standing applications
Feature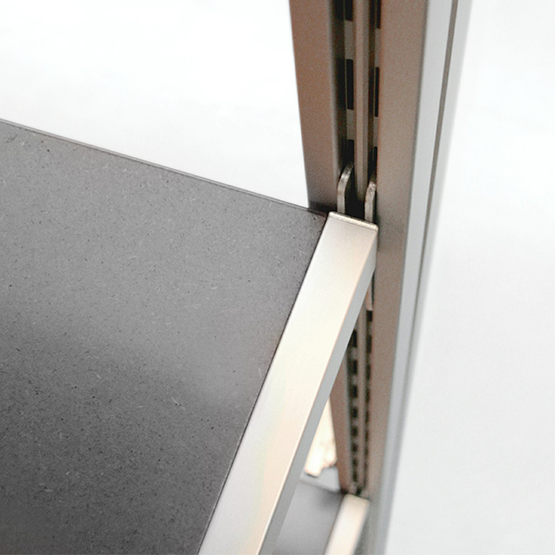 The CLOSED wardrobe system comprises of an aluminium base structure which could be wall mounted or free standing.
The free standing version could serve as a room division which is a popular solution for open plan lofts and large room layouts.
The slot tracks integrated into the vertical profile of the structure allows quick height adjustment possibilities go the shelves and hanging rails.
Led strip lighting under the shelves are available as an option.
Shown here in the most popular matt black epoxy coated aluminium frame door with grey tinted tempered glass.
Materials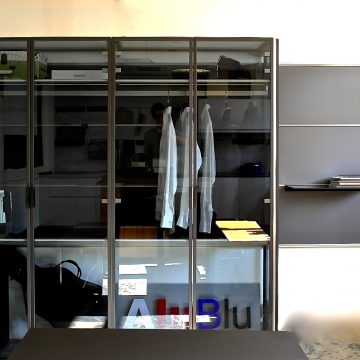 Fit Art
Matt black epoxy coated aluminium frame glass doors in front of the CLOSED wardrobe structure in SSO anodised aluminium finish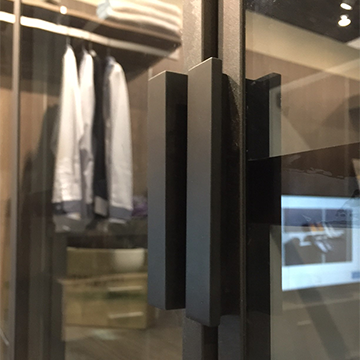 Grey Tinted Tempered Glass
The grey tinted tempered glass matches perfectly with the black aluminium doors frames and handles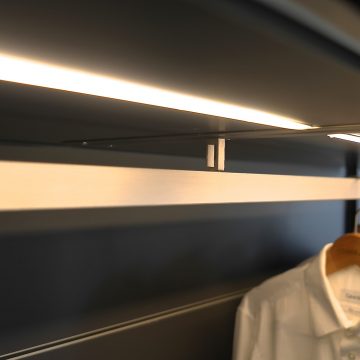 LED Linear Lighting Option
An optional interior and accent lighting for the bedroom when used with transparent glass doors, located right under the shelves illuminating the hung clothes